We regularly go to Japan to buy directly and deliver safe and secure Japanese standards to you.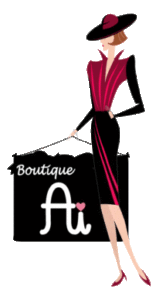 Botique Ai
About us
open
2008
Overview
A women's clothing specialty store in Markham, J-Town.
We have a wide variety of high quality clothes, underwear and accessories from Japan.
The size of the clothes is for Asians, so even small people can buy it with confidence.
We also handle ZOUJIRUSHI and TIGER electrical appliances.
I am looking forward to your visit
Products
All products are clothes designed and planned in Japan.
Small customers are pleased that the sleeve length is just right.
We handle sizes from M to 2XL.
underwear
Women's bras, shorts, undershirts, etc.
A cup that fits the shape of an Asian woman's chest.
We also have comfortable wireless and men's underwear made in Japan (100% Gunze cotton).
Accessories
We have character towels such as Totoro and Mickey Mouse, Japanese accessory cases, and high-quality nail clippers.
Electrical appliances
We carry a wide variety of electrical appliances such as ZOUJIRUSHI and TIGER.
We have various types of rice cookers, bread makers, water heaters, mugs, lunch boxes, toasters, grills, etc.
A rice cake making machine that is nice for New Year's and celebrations is also useful.